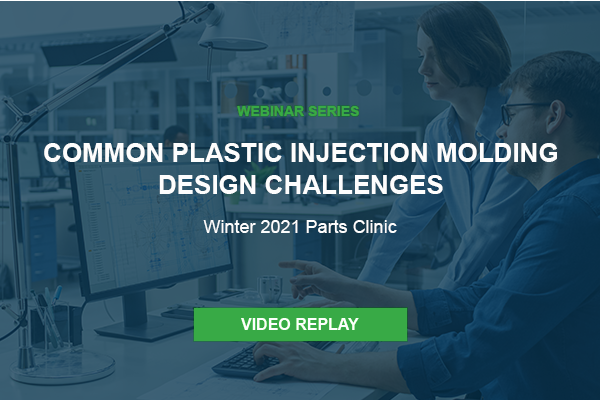 This webinar is from Xcentric Mold, a Quickparts company.
Designing parts for plastic injection molding can be tricky. The generally accepted rules don't always apply and can sometimes work against each other. During this webinar, we showed common mistakes that have been made and how to avoid them in your own part design.
Watch the video where you will learn:
Typical part design mistakes & how to avoid making them yourself
Part and tool design challenges
Design tips for modifying part designs without compromising design intent
Complete the form to access the video.
Vielen Dank und wir sehen uns bei Nortec!