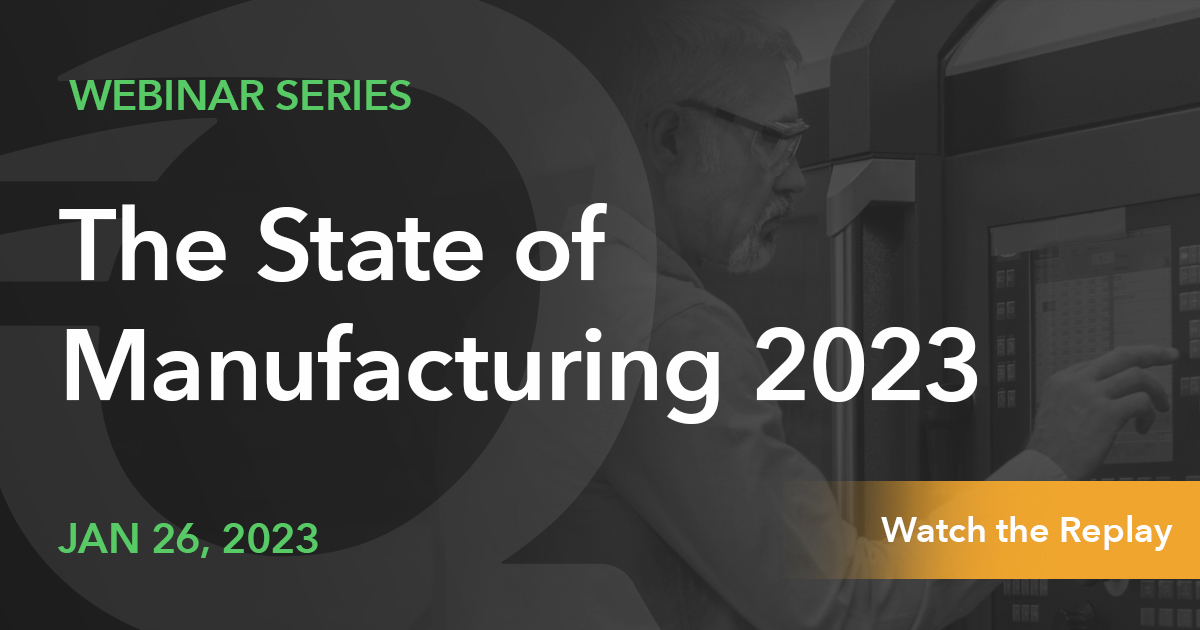 Webi

nar: The state of Manufactu

ring in 2023
January 26, 2023 | 10:30 AM EST
2023 is expected to be a turbulent year for the global manufacturing sector. How is your team preparing for what lies ahead?
Join our experts to find out what's changing since 2022, what's staying, and what's at risk for companies that don't keep up. You'll also gain unique insights on how 3D printing is igniting a new era of innovation in manufacturing.
In this webinar, we'll explore:
Key manufacturing trends you need to know for success in 2023.
Top challenges and priorities for staying competitive today.
How you can make smarter manufacturing a reality with 3D printing.
BONUS! As a takeaway for this webinar, you'll receive a white paper packed with tips to help you stay agile and protect your projects against disruptions in 2023.


Featured Speakers

John Sidorowicz:
John is the Global Vice President of Inside Sales at Quickparts. With over 15 years of experience in manufacturing, John has served many roles in the industry, including sales leadership, project management, and customer support. Connect with John.

Mike Brown:
Mike is the Director of Sales at Quickparts. With extensive experience in on-demand manufacturing, he has advised and worked with customers of all sizes across a wide range of industries, including medical, automotive, and robotics. Connect with Mike. Connect with Mike.

Patrick Lucht:
Patrick is the Managing Director of Quickparts Germany and Sales Manager Central Europe. He brings over 20 years of experience in plastics manufacturing and 3D printing, serving customers across European markets and global clients. Connect with Patrick.
Vielen Dank und wir sehen uns bei Nortec!