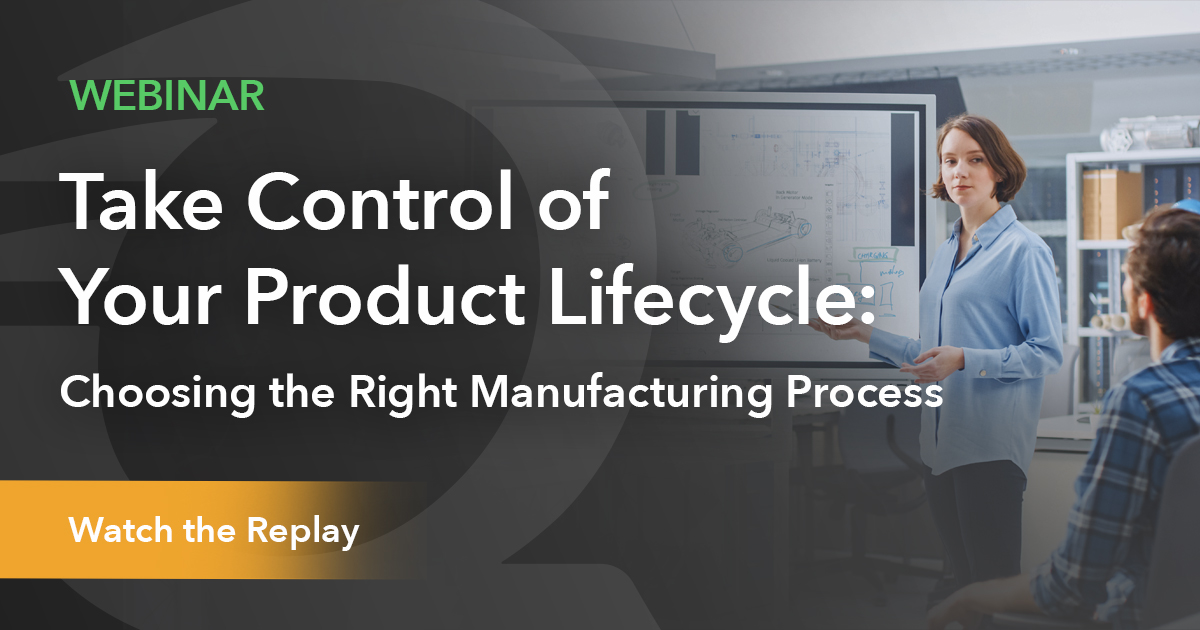 Unsure of which manufacturing process would be the best fit for your project?
Watch our comprehensive webinar on how to select the right manufacturing process for your needs. In this session, our experts compare popular manufacturing processes such as CNC machining, injection molding, cast urethane, selective laser sintering (SLS), stereolithography (SLA), and digital light processing (DLP).
In this webinar, you'll learn:
How each process could fit into your product lifecycle

The steps you should follow when starting your prototype design

What to consider before going to production
Featured Speakers

Ashish Nayak:
Ashish is the Manufacturing Manager at Quickparts. With extensive experience in plastics, metal casting, tooling, and supply chain management, Ashish brings deep knowledge in applications of additive, subtractive, and traditional manufacturing processes. Connect with Ashish.

Nancy Holt:
Nancy is the Operations Manager at Quickparts. With over 30 years of experience in the manufacturing industry, Nancy understands the complexities of selecting the right production processes to optimize end-to-end operations. Connect with Nancy.
Tim Bowman:
Tim is an Outsourced Engineering Director at Quickparts, leading a team of process and design engineering professionals. Tim brings a wealth of experience in optimizing components designs and manufacturing processes. Connect with Tim.

Tracey Beard:
Tracy is a Director of Operations at Quickparts. Tracy has 40 years of experience in the manufacturing industry with 30 of those years in prototyping and 3D printing. Connect with Tracy.
Vielen Dank und wir sehen uns bei Nortec!