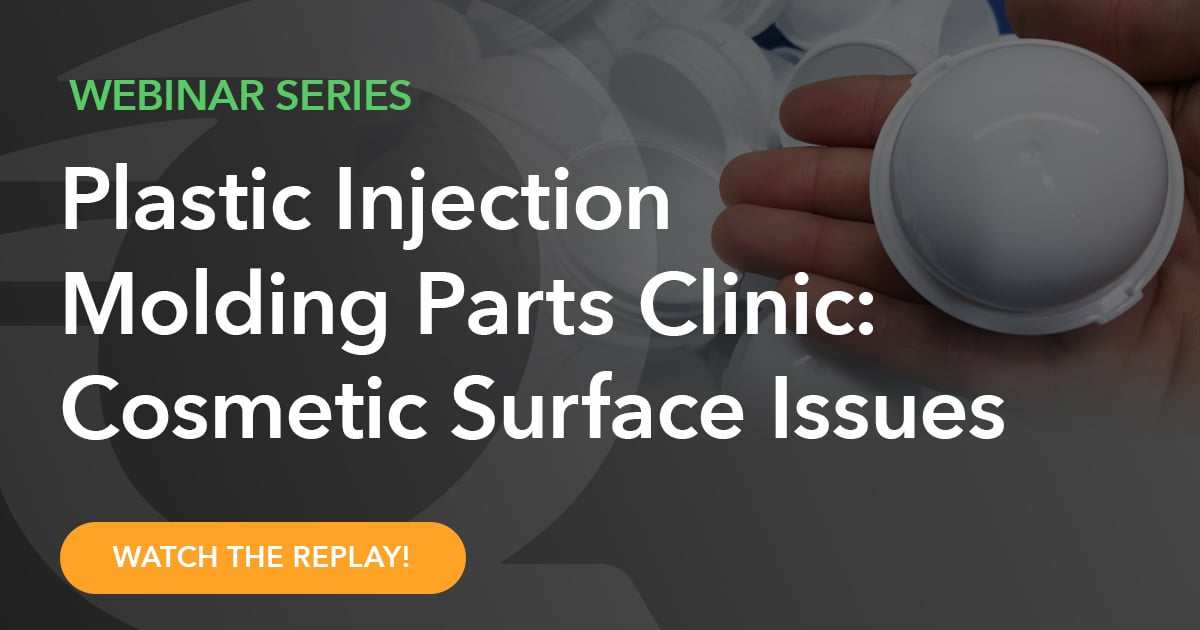 Webinar: Plastic Injection Molding Parts Clinic: Cosmetic Surface Issues
February 9, 2023 | 10:30 AM EST
The functionality of your part doesn't have to come at the expense of your part's cosmetic appearance.

Join our engineer-led webinar as we explore simple design elements that you can use to avoid common cosmetic issues such as parting line placement, sink blemishes, and knit lines in your injection molded parts.

You'll learn:
Typical part design mistakes that lead to cosmetic blemishes
Key features that can help overcome part and tooling design challenges
Tips on modifying parts without compromising design intent
Featured Speakers

Glen Miller:
Glen is a Senior Tooling Engineer and Quality Control Specialist at Quickparts responsible for new tool tryouts. Glen spent time as a CAD Tool Designer and Tooling Engineer with over 25 years of experience in injection molding. Connect with Glen.

Ashish Nayak:
Ashish is the Manufacturing Manager at Quickparts. With extensive experience in plastics, metal casting, tooling, and supply chain management, Ashish brings deep knowledge in applications of additive, subtractive, and traditional manufacturing processes. Connect with Ashish.
Vielen Dank und wir sehen uns bei Nortec!