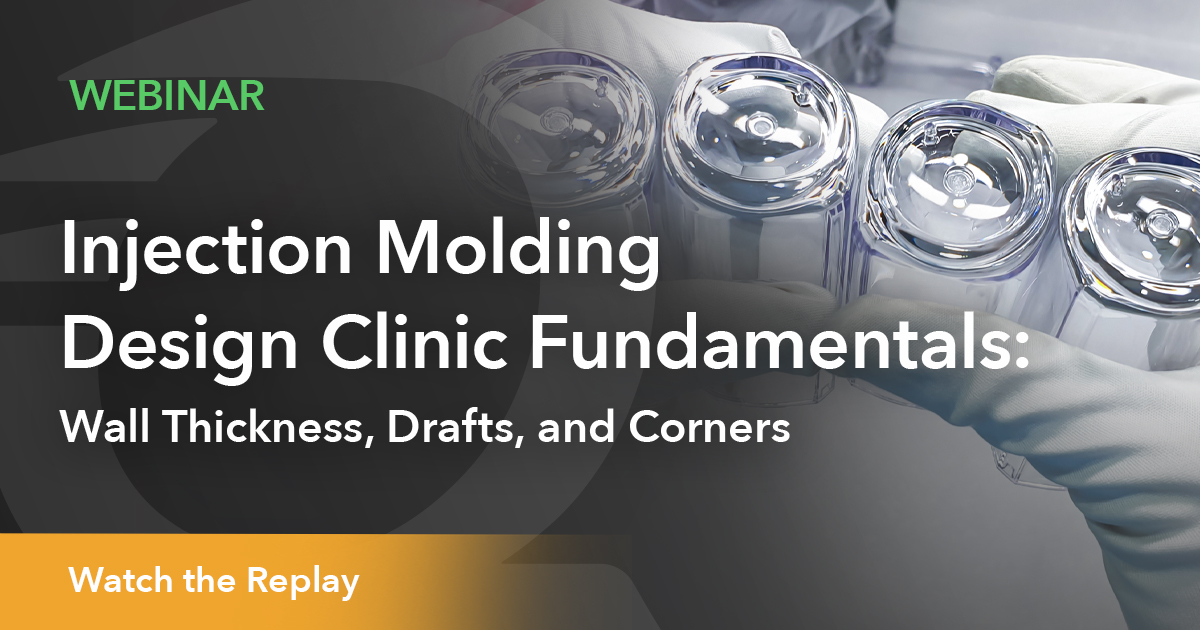 Webinar:
Injection Molding Design Clinic Fundamentals: Wall Thickness, Drafts, and Corners
When designing your injection molded part, how you incorporate key design features such as wall thickness, draft angles, and corners can affect the manufacturability of your part, and impact delivery schedules.
Watch our engineer-led webinar where we'll share injection molding design best practices—with real examples of parts produced—and explain how you can use certain features to prevent defects, improve part strength, minimize project costs, and accelerate time-to-market.
In this webinar, you'll learn:
The benefits of having uniform wall thickness on injection molded parts.

The optimal amount of draft to include in your design.

How to best add corners and transitions—and key mistakes to avoid.
Featured Speakers
John Sidorowicz:
John is the Global Vice President of Inside Sales at Quickparts. With over 15 years of experience in manufacturing, John has served many roles in the industry, including sales leadership, project management, and customer support. Connect with John.

Glen Miller:
Glen is a Senior Tooling Engineer and Quality Control Specialist at Quickparts responsible for new tool tryouts. Glen spent time as a CAD Tool Designer and Tooling Engineer with over 25 years of experience in injection molding. Connect with Glen.
Vielen Dank und wir sehen uns bei Nortec!