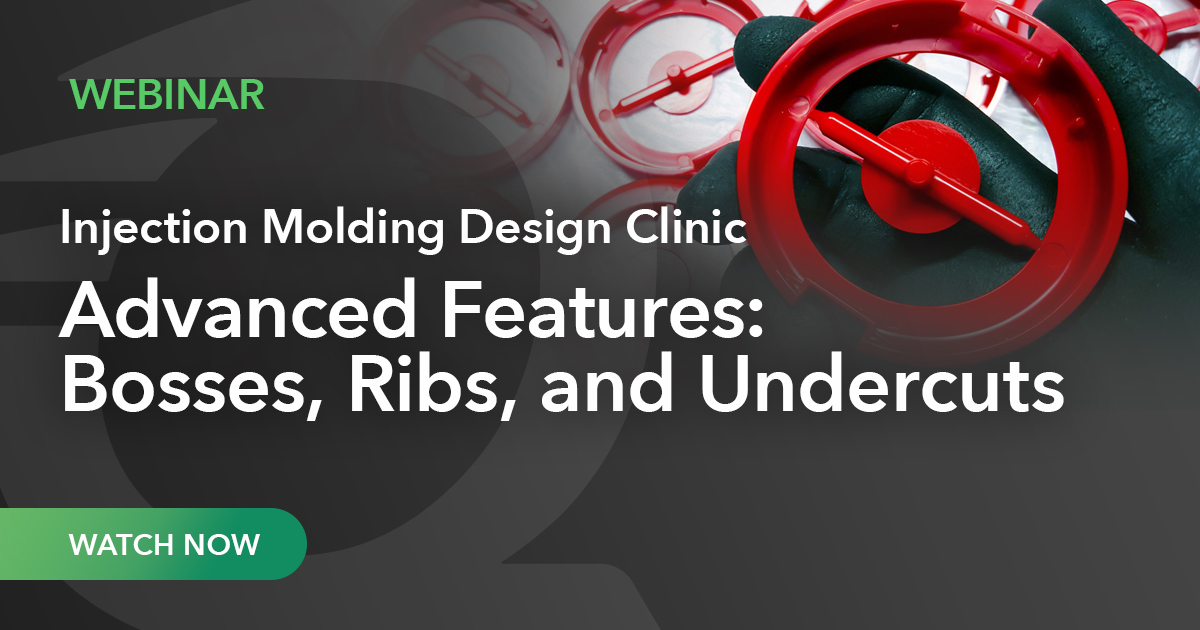 Webinar:
Injection Molding Design Clinic Advanced Features: Bosses, Ribs, and Undercuts.

This Injection Molding Design Clinic will discuss best practices for incorporating ribs, bosses, and undercuts in your part design. We will review some good and bad examples of real parts related to bosses, ribs, and undercuts. After attending this Webinar Design Clinic attendees will take away the following points…
When to incorporate bosses and how to make your bosses structurally sound.
Best situations to add ribs and rib design tips.
How to remove unnecessary undercuts with part design changes.
Know your design options for when undercuts are necessary
Featured Speakers

John Sidorowicz:
John is the Global Vice President of Inside Sales at Quickparts. With over 15 years of experience in manufacturing, John has served many roles in the industry, including sales leadership, project management, and customer support. Connect with John.

Glen Miller:
Glen is a Senior Tooling Engineer and Quality Control Specialist at Quickparts responsible for new tool tryouts. Glen spent time as a CAD Tool Designer and Tooling Engineer with over 25 years of experience in injection molding. Connect with Glen.
Vielen Dank und wir sehen uns bei Nortec!