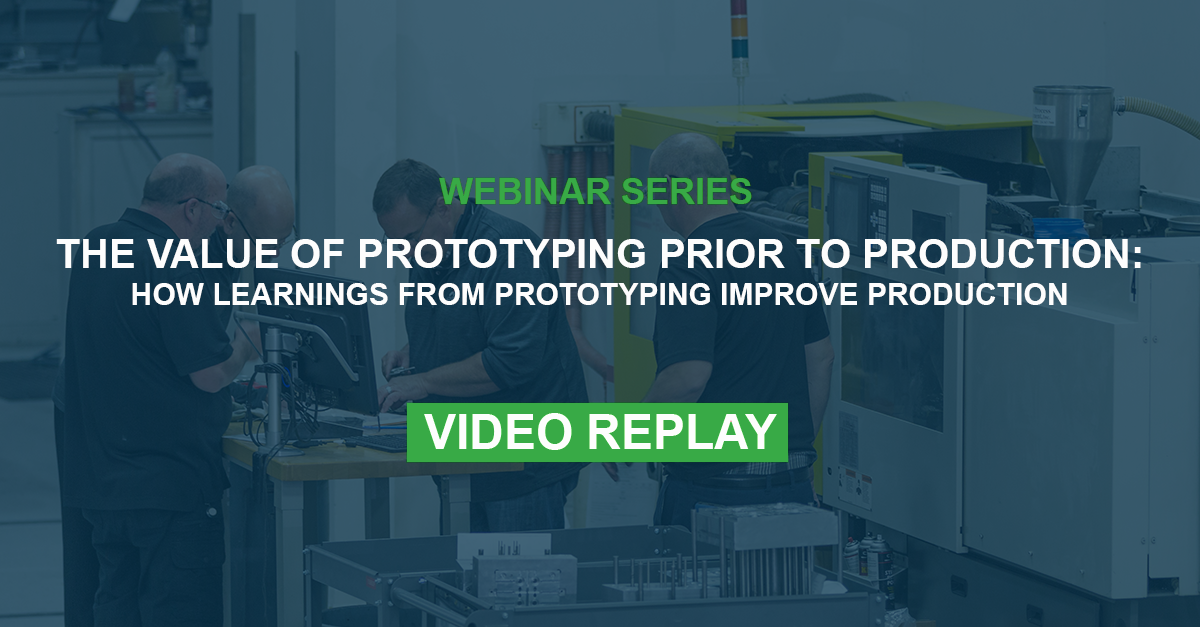 This webinar is from Xcentric Mold, a Quickparts company.
Webinar Replay: The Value of Prototyping Prior to Production - How Learnings from Prototyping Improve Production
Most of us assume the function of prototyping is to prove out our part design, and many are aware that prototyping supports production. But not many actually know what it is that we learn during prototyping that reduces production risk, improves production efficiency, and minimizes cost overruns. In this video replay, Xcentric injection molding expert Stanley Zavatski reviews the main findings of prototype tooling and discusses how each has a positive impact on production tooling.
You will learn:
Primary molding elements evaluated during prototype tooling

How each element is used to design and optimize production tooling

Impact that missing these elements will have on production tooling
Complete the form to access the video.
Featured Speakers

Stanley Zavatski
Stanley is a Senior Technical Account Manager with Xcentric Mold & Engineering. He holds a bachelor's degree in Plastics Engineering Technology from Penn State University, has been in manufacturing for 8 years, and has substantial experience in injection molding. Connect with Stanley on LinkedIn.

Vielen Dank und wir sehen uns bei Nortec!