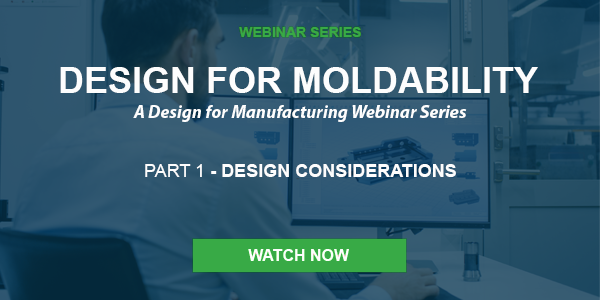 This webinar is from Xcentric Mold, a Quickparts company.
ptimizing your part design from concept through production will help you eliminate unneeded costs and reduce the time to produce your custom injection molded plastic parts. Learn how to incorporate features like draft, threads, hinges, and overmolding while avoiding problems that negatively impact your part's success.
You will learn:
Basics of the injection molding process

Best practices for part design for plastic injection molding

Features to incorporate into your design to save the most time and cost

How to avoid common pitfalls that impact part success
Featured Speakers

John Sidorowicz
John has been with Xcentric over 10 years and is currently Director of Operations. John has served many roles at Xcentric including sales leadership and customer support. Connect with John on LinkedIn.

Orv Brow
Orv is a Technical Account Manager with Xcentric. Orv has a Bachelor's Degree in Plastics and Polymer Engineering and has 11 years in manufacturing and plastic part engineering. Connect with Orv on LinkedIn.
Vielen Dank und wir sehen uns bei Nortec!