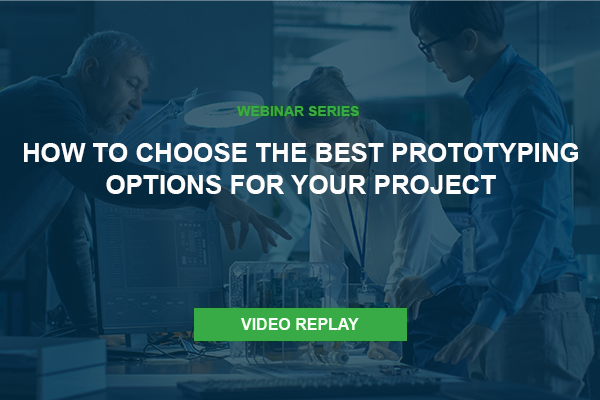 Webinar: How to choose the best prototyping options for your project.
This webinar is from Xcentric Mold, a Quickparts company.
Choosing the right prototyping process or processes for your project isn't as straight forward as you might think. Criteria such as objective of the prototype, number of parts needed, material used, timing, and cost all factor in. There are multiple options available. Knowing which to choose for your needs can save you time and money.
Watch the video where you will learn:
Pros/Cons of 3D Printing, Injection Molding and Cast Urethane

Customer Use Cases: Leveraging Prototyping Combinations for Project Success

Decision Criteria for Your Project
Complete the form to access the video.
Vielen Dank und wir sehen uns bei Nortec!