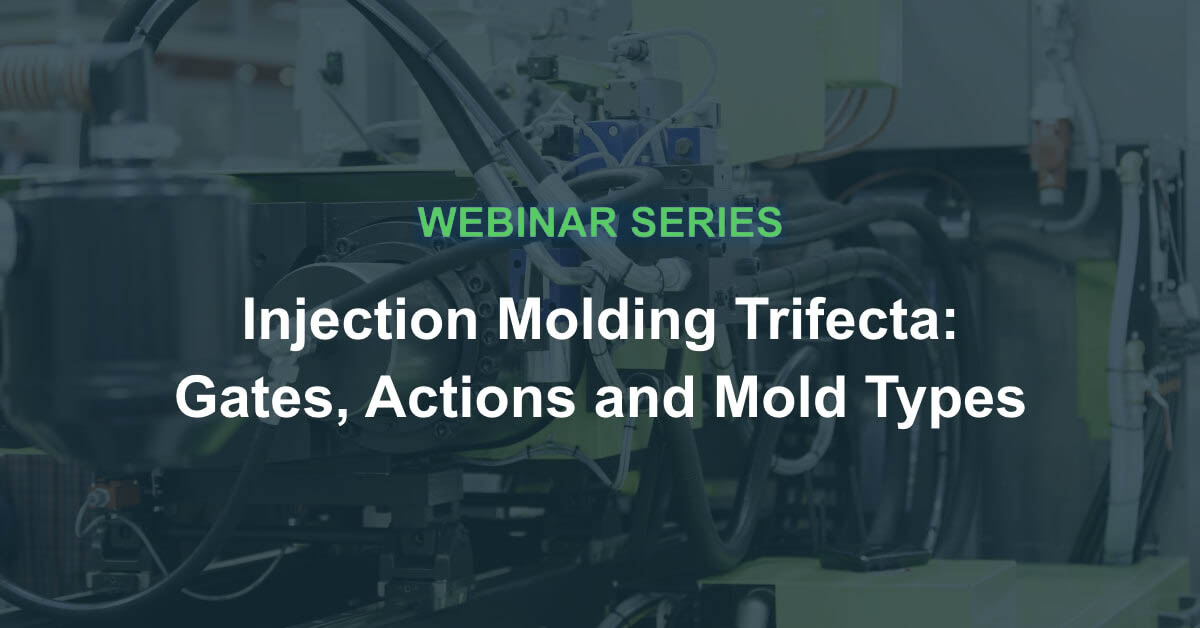 This webinar series is from Xcentric Mold, a Quickparts company.
Injection molding can be a complex process. From the type of mold you need and how it's built to the best gating option for your part, designing for injection molding can be overwhelming!
In this webinar, our experts break all this down for you. Watch the recording to understand what is possible and what you should consider when building parts with injection molding.
You'll gain useful tips and advice about:
Mold classification (Not all molds are created equal!)
Manual vs. automated actions and why they are needed

Common gate types and which ones to use for different parts
Complete the form to access the webinar video.
Featured Speakers

John Sidorowicz
John has been with Xcentric for over 11 years and is currently VP of Sales Operations. John has served many roles at Xcentric, including sales leadership and customer support.

Matthew Dietzman
Matt joined Xcentric this year as a Technical Account Manager. Highly skilled in plastic injection molding, he brings a rich history of helping customers across a wide range of industries, including medical, automotive, and general industrials.

Glen Miller
Glen has been with Xcentric for 4 years and is currently a Senior Tooling Engineer and Quality Control Specialist responsible for all new tool tryouts. Glen also spent time as a CAD Tool Designer and Tooling Engineer with over 25 years in Injection Molding.
Vielen Dank und wir sehen uns bei Nortec!